OK3 AIR - Testimonials
I have been a customer of OK3 AIR for several years, utilizing their maintenance shop for scheduled inspections and maintenance on our Pilatus PC12. I am continuously impressed with the level of service, particularly how Jeff and Todd, and all their guys, get the work completed as promised, always on time, and make sure I'm pleased with every detail. As a result, our availability and dispatch reliability has been at the highest level.

I could not be more pleased.
We started coming to OK3 for maintenance on our Pilatus about 7 years ago. What a contrast, to the big generic shops that just start replacing parts until it works again. Jeff and Todd and their crew know Pilatus in general and specific details about our plane. I have come to really appreciate hearing the details of what they found and fixed. They have the experience to find and fix things before they become a problem.

They have been honest and open with every project they have addressed. I'm confident the maintenance is done right and I appreciate their direction on where to spend our maintenance money. We take our plane to them twice a year and seldom need any work done in between. I would recommend OK3 AIR to anyone. It's well worth the repositioning cost.
Jeff and the entire maintenance team at OK3 are a joy to work with. They are prompt, honest and easy to work with. When I first purchased my Pilatus, I thought the service center would be in Salt Lake City. At first I thought dealing with OK3 in Heber would be a bother. They make it so easy I look forward to taking the plane in for maintenance. I can't say enough about their service. I own and operate three automotive repair centers. I hope our service is as good as OK3's.
After spending several days at the K-show with Kenneth in Düsseldorf, I had the opportunity to tour the Pilatus factory in Stans Switzerland today. Fred Muggli was my host and tour guide. Fred has been with Pilatus since 2005. He was offered the position of CEO but declined and requested the responsibility of sales and marketing instead. Fred saw the company through the downturn of 2008 mostly through government contracts. Pilatus we founded in 1939 and is still a privately held company today. While I was touring the factory, they were working on serial number 1680 of the PC-12NG. Today the PC-12 has over 5,000,000 flight hours without 1 single death due to engine failure. The PC-12 is the only aircraft to be increasing in value on the used aircraft market. According to Fred, the PC-12 increased in value on the used market by $70,000 last quarter.

Most of the manufacturing is done in Stans Switzerland. Stans is a small town of 6,000 people. Pilatus employs 1,800 people, mostly in the Stans factory. Fred feels that one of Pilatus´s strengths in the marketplace is the ability to make long term decisions due to private ownership. He also attributes it´s much smaller overhead costs in comparison to Beach and Cessna etc.

I got to see a lot of PC-21´s being manufactured for military service around the world. The 21 has the same systems as the F18, making it possible for pilots to go from the 21 straight to the F18. Previously it the pilots has to go through multiple aircraft before transitioning to the F18. This has made the 21 a high demand trainer around the world. I was not able to take any photos with the 21.

Pilatus has a great reputation for shipping high quality on time every time. As I walked the factory, I noticed that every airplane had paper work attached with a completion date and time down to the hour. Currently, a finished airplane rolls out of production every 2.5 days. As you can imagine, the plant was very clean and visual. Lean manufacturing processes were well practiced and the employees were visibly happy.
OK3 AIR - Certifications
OK3 AIR is a licensed FAA Part 145 Certified Repair Station.
Our Aircraft Maintenance Certifications include: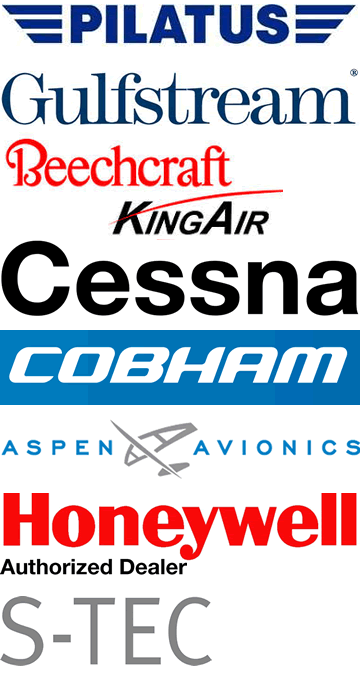 Pilatus PC-12
135 Charter
Honeywell
ASPEN
COBHAM
S-Tec
Cessna CJ series
King Air
GulfStream II and III
Hawker 780